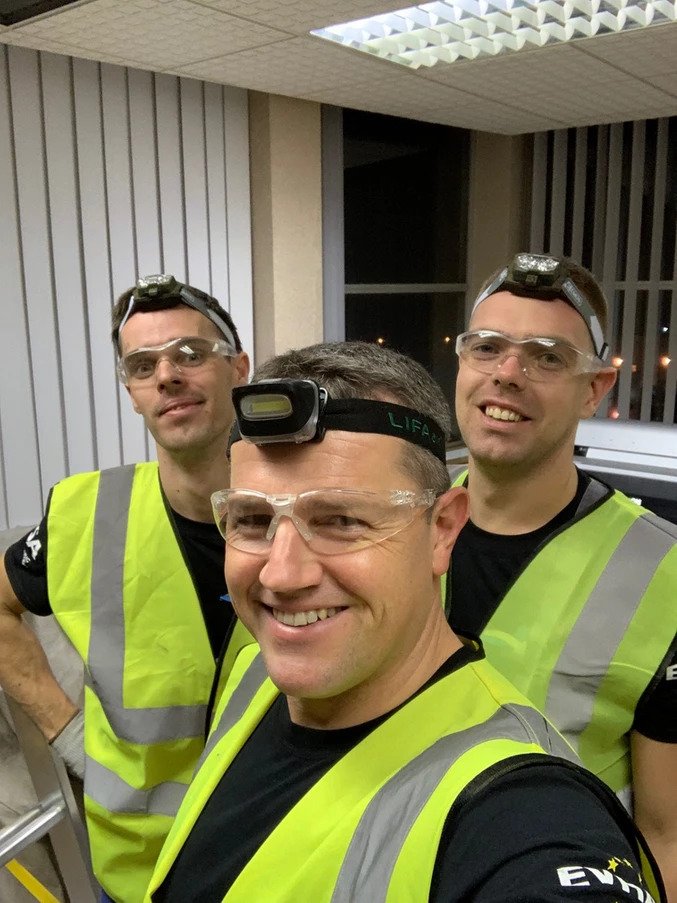 EVHA members work together in committees, influencing policy-makers, at meetings and in the duct cleaning marketplace, but recently the friendly relations were extended to actually working together on a project.
VSS in the UK had a hospital duct cleaning project and Vega 1 Serviss from Latvia were willing and able to help.
The project is a 6-month, £500,000 (say €560,000) ventilation hygiene job at a hospital. The HVAC systems are approximately 40 years old and had never been fully cleaned before. VSS are cleaning all the ventilation systems on site before the main contractor fits automated fire and smoke dampers to all the ventilation systems to meet new fire standards. Vega Serviss 1 are supporting the existing VSS resource on site with 8 to 10 staff working each day. It was important to have staff familiar with cleaning processes and access door fitting.
VSS managing director, George Friend (pictured here with Ingus Kalnins Kalenieks and Arvis Kibissaid) said"The fact that EVHA-trained staff are able to demonstrate these skills immediately worked perfectly for us and really helped to deliver the project."
Sign up to our Newsletter