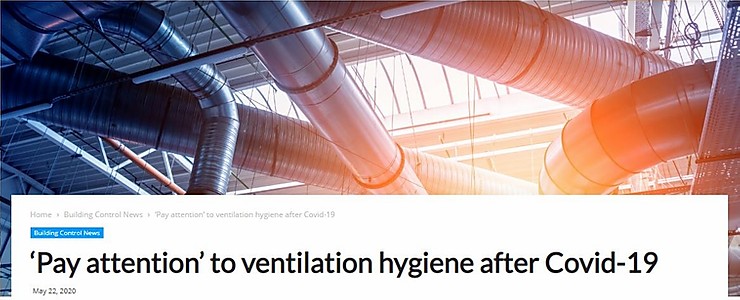 EVHA Treasurer and Vice-President, George Friend featured in an important webinar on Coronavirus and Ventilation.
There's a report on the webinar here
He emphasised that ventilation system cleanliness is now more important than ever.
In most jurisdictions this is nothing new, but supply and extract systems should be clean and operating at peak efficiency to maintain the recommended high levels of fresh air ventilation.
Other speakers highlighted the need to maintain fire safety cleanliness of kitchen extract systems, especially as hospitality businesses come out of lockdown; and to use well trained, competent contractors.
Sign up to our Newsletter