Various global HVAC organisations announced the re-launch of the Indoor Environmental Quality – Global Alliance (IEQ-GA) at the AIVC conference in Ghent, Belgium on 16th October.
You can read more about it here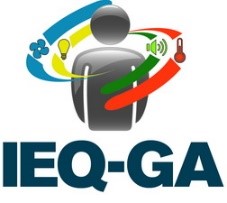 Luckily, our Treasurer, George Friend, was able to attend by zooming away from the EVHA AGM after the formal business in (relatively) nearby Brussels.
The alliance is well supported by REHVA, AiCARR, AIHA, AIVC, ASHRAE & ISHRAE and the EVHA hopes to be able to contribute.
George reported that there was an interesting proposal for an IAQ standard from the Indian association, ISHRAE. The next step will be a meeting at ASHRAE in Orlando, Florida in February 2020.
Indoor Environmental Quality is becoming increasingly important across the world and quite 'ordinary' businesses and organisations are starting to look more closely at their workplace and its contribution to health, welfare and – not least – productivity.
Sign up to our Newsletter