Five more duct cleaners successfully underwent professional training and examination at Riga, Latvia on 7-8 June 2018.
They are:
Gatis Neilands of Clean Baltic SIA, Latvia
Armands Traskoskis of Clean Baltic SIA, Latvia
Victor Seguna of TCR Cleaning Services Ltd, Malta
Martin Rozínek of Eco-stations s.r.o., Czech Republic
Tom Järvinen of Lifa Air Oy, Finland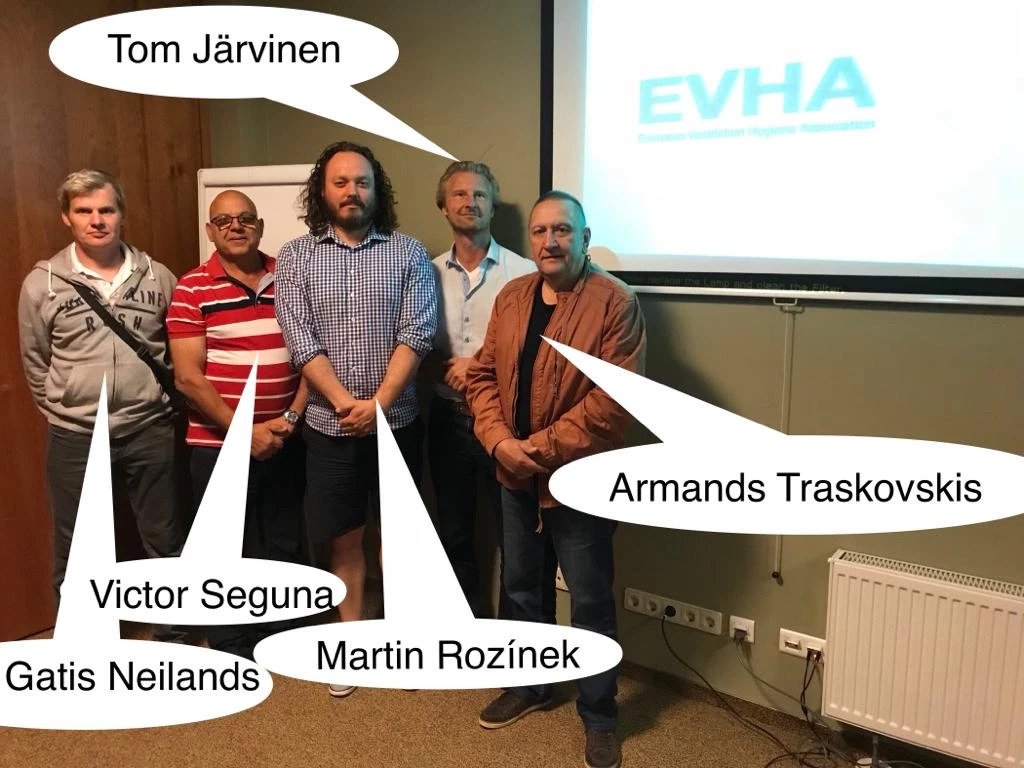 Delegates learnt not only about ductwork cleaning and indoor air quality from veteran tutor, Kimmo Haapalainen, but also from each other.
Delegates talked about their experiences with dry ice blast cleaning, fire and flood restoration, industrial cleaning and specialist duct cleaning equipment.
We understand that a cool Latvian beer or two was also enjoyed!
See a full list of EVHTs here
If you're interested in training and qualification with the EVHA, please contact us and let us know – no obligation, just an expression of interest. We aim to carry out the next training session after the summer, and would like to find out possible numbers and the best location for possible delegates
Sign up to our Newsletter