25 & 26 May 2023   Reutlingen, Germany
We are thrilled to personally invite you to The Reutlingen Event! This is an exciting opportunity to meet up in real life for a Workshop and Drinks Reception. This is EVHA's very first Workshop and Drinks Reception. This will be co-located with an Air Hygiene Training course. Which will be offered at the same time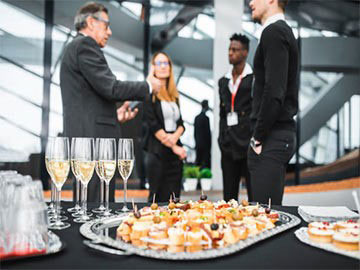 Drinks, music and a buffet will be provided at the Mez TestAirEa from 18:00 to 21:00 on Thursday 25th
A chance for EVHA members, training delegates, and visitors to get together socially and discuss all things duct cleaning in-person, in real life!
An informative business meeting will be held from 09:00 to 11:30 on Friday 26th
The workshop meeting is for EVHA members and non-members, and will discuss:
European Duct Cleaning Standards & Legislation
– what have we got and what do we need?
There will be speakers presenting the latest knowledge about legislation, guidance and standards such as 'what is clean' and 'what is dirty'. All participants are encouraged to bring their own experiences so that the industry can learn from each other and map out the best way forward.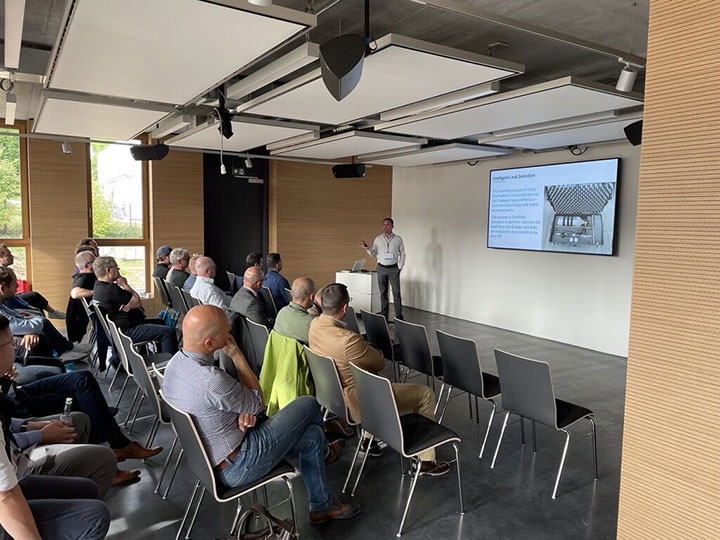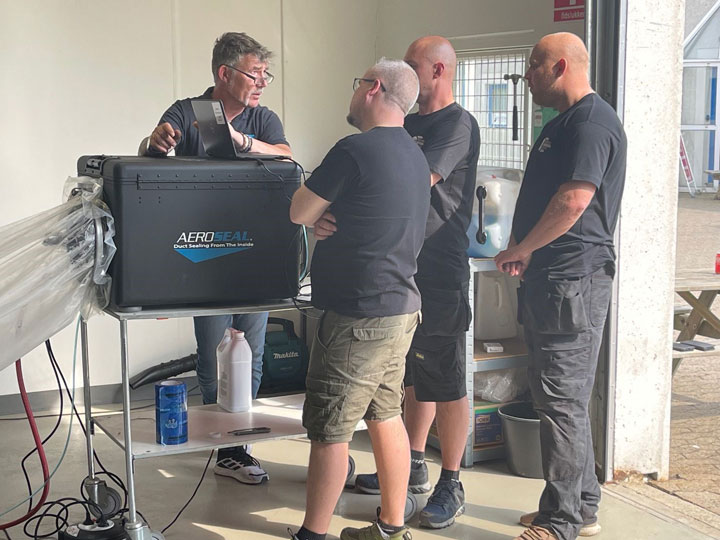 Ductwork Sealing
a fast-growing service for ductwork specialists
​
From 11:30 to 13:00 Mez GmbH will introduce the latest thinking on how to help customers save energy and improve the environment with Aeroseal technology
Air Hygiene Training Session
The course will run 09:00-16:30 on Thursday 25th May and 09:00 to approximately 12:30 on Friday 26th.
Training delegates will be able to meet and mingle with general visitors at the Reception on Thursday 25th
Get your people qualified as European Ventilation Hygiene Technicians (Air) with this two-day training course and examination.
Experienced EVHA trainers will make use of the excellent classroom facilities at Mez Technik on Thursday and Friday will attend the workshop whilst the air hygiene training takes place at the same time. For further details on the course, content and cost, see here
There should be opportunities for informally meeting and/or eating together for early arrivals on Wednesday evening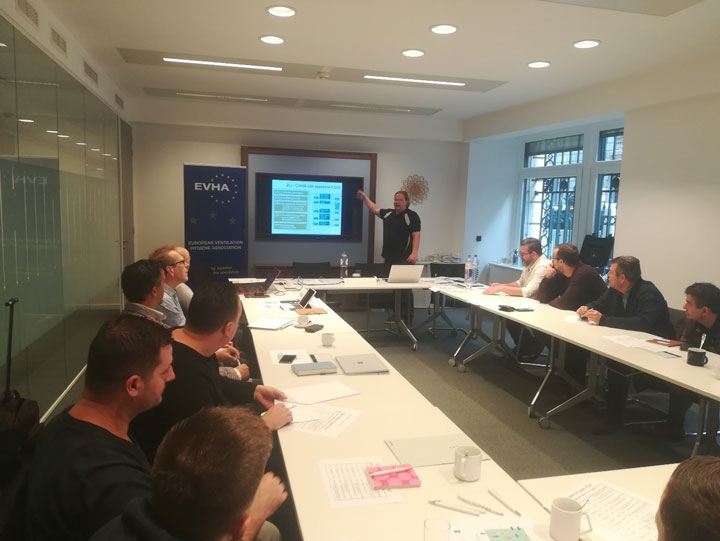 Logistics
Mez-Technik is located at Bierwiesenstraße 7, 72770 Reutlingen. This is approximately 40 minutes by car from Stuttgart airport. Let us know when you are arriving/leaving – we may be able to consolidate transport.
A block booking has been made for training and meeting delegates at RiKu HOTEL Standort Reutlingen Use the code "MEZ" when making your booking. Other hotels are nearby
On Wednesday evening some early arrivals go out to a steak/burger restaurant. Please let us know if you would like to join in and we will book accordingly
Air Hygiene Training
Member Price: €500.00
Non-member Price: €1200.00
Contact the secretary with the names of the training delegates you want to send. We will then issue an invoice. Payment of the invoice secures your booking
Drinks Reception & Workshop
Member Price: Free of charge – but you must book to guarantee space, food and drink!
Non-member Price: €100.00
Contact the secretary with the names of those will attend
CONTACT
Interested in becoming a member or simply have questions about European Ventilation Hygiene Association?
We'd love to hear from you, so don't hesitate to contact us today.