Reasons for Good Air Duct Hygiene
Implementing and maintaining good ventilation hygiene is an important, yet often overlooked, principle for commercial and residential premises. Indoor air quality can be compromised due to improper adherence of ventilation hygiene industry standards and regulations. This leads to a significantly negative impact on occupants' health, and potential financial and legal implications. In this blog, we will look at the reasons you need good air duct hygiene and how the EVHA air duct cleaning training can bring you in line with ventilation hygiene legislation in 2023. 
Health & Well-Being & Ventilation Hygiene
The health implications related to poor ventilation hygiene cannot be understated. Unclean air ducts are breeding grounds for contamination, harbouring harmful allergens, mould, dust and other pollutants. Circulating these pollutants into an indoor environment can agitate occupants with allergenic and respiratory health conditions, and even increase the risk of developing severe issues due to bad air duct hygiene. 
Ventilation hygiene standards ensure that air ducts are code compliant, due to the high duty of care placed on the safeguarding of a building's occupants. 
Financial & Legal Implications of Poor Ventilation Hygiene  
There are a range of financial and legal implications as a result of poor maintenance ventilation hygiene. 
As seen in the previous point, there is a high duty of care to ensure that the air quality isn't harmful to a building's occupants. Failure to comply with the ventilation industry standards can result in fines and penalties for lack of adherence to air duct cleaning laws. More serious violations risk legal action against offenders, resulting in civil and criminal charges. Additionally, your business will be indirectly affected because non-compliance can damage your reputation, leading to a loss of customers and revenue.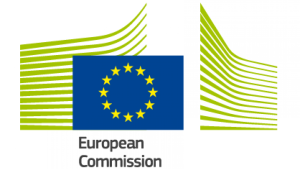 Other than the financial fallout due to the legality of non-compliance of ventilation hygiene standards, there is also a loss of revenues due to higher energy and maintenance bills. Having a clean heating, ventilation and air conditioning (HVAC) system increases energy efficiency. An unclean HVAC system will force increased system workload, leading to higher energy and utility bills. 
Neglecting maintenance of your HVAC system will lead to premature wear and tear on your system, potentially resulting in avoidable repair costs. 
Why You Need Air Duct Cleaning Training in 2023
If you are still wondering why you need air duct cleaning training in 2023, then keep reading! The EVHA Air Duct Cleaning Training course for 2023 will be held in Prague, Czech Republic, on the 21st-22nd November. 
Our Air Duct Cleaning Training will covers a wide range of topics, including: 
Understanding health, safety and environment issues 

Understanding the principles of HVAC systems and components

Understanding how to assess the cleanliness of a HVAC systems and cleaning requirements

And much more!
Our comprehensive air duct cleaning training course will cover all the essential areas that an air hygiene technician must know to follow air duct cleaning regulations. 
Our training will ensure that certified air hygiene technicians will understand how to mitigate health and safety risks to maintain ventilation hygiene legal compliance, aid building owners in energy-saving strategies, and give comprehensive training on cleaning HVAC systems to extend their lifespans.
These are only a few of a plethora of reasons why you need air duct cleaning training in 2023. EVHA aims to promote the Ventilation Hygiene industry within Europe and lobby for improved legislation and standards. We are recognised as the sign of competence and quality through training and certification. 
Contact us to obtain the Air Hygiene Duct Cleaning Qualification, stay compliant and up to date with ventilation hygiene industry-leading training. Book now to avoid disappointment!