Air Hygiene Duct Cleaning Training & Qualification EVHT (A)
15 & 16  April 2021
This training will be held in a convenient location to be confirmed. Please contact us if you would like a particular location, or if you are interested in another date.
The Air Hygiene Technician – EVHT(A) Course
The Air Hygiene Technician – EVHT(A) – course consists of an introduction to the
theory and practice of air duct cleaning, aimed at managers and supervisors.
It is based on the EVHA Guide to Cleaning and Hygienic Management of Ventilation Systems (Air)
and on the European Norm EN15780 (2011) 'Ductwork. Cleanliness of Ventilation Systems'
Topics include:
IAQ factors
HVAC system description and components
Assessing your needs
Asset protection
Health & safety
Assessment etc
Project planning
System access
Cleaning techniques
Containment
Verification
Balancing & commissioning
​​
On completion of the course the Air Hygiene Technician delegates will:
Understand health, safety and environmental issues within the workplace
Appreciate the Indoor Air Quality effects of dirty ventilation systems
Understand the principles of HVAC systems and components
Understand how to assess cleanliness of a system and its cleaning requirements
Know how to prepare the work location for cleaning activities
Select the correct materials, tools and equipment for work
Plan an air duct cleaning job
Develop suitable contamination containment controls
Understand and carry out pre and post clean testing and reporting
Appreciate the commercial implications of actions
Examination & Accreditation
​
EVHA will provide a Certificate of Competence for candidates who successfully pass the Final Assessment. This comprises a multiple choice examination and production of a simple sketch drawing.
The Certificate of Competence is backed by the EVHA's reputation as the leading trade association in Europe and worldwide leadership in duct cleaning theory and practice
​
Cost
​
The cost per EVHA member delegate is €500.00
For non-members, the cost is €1,200.00
​
Venue & Travel
Venues to be confirmed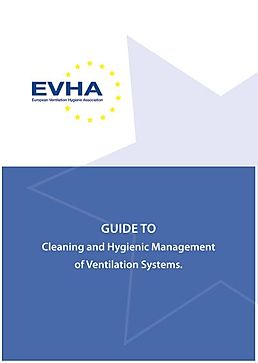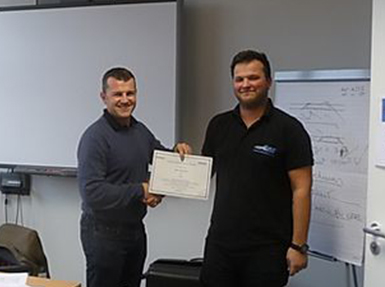 CONTACT
Interested in becoming a member or simply have questions about European Ventilation Hygiene Association?
We'd love to hear from you, so don't hesitate to contact us today.