Here's a great idea for boosting your kitchen exhaust duct cleaning business during these strange Coronavirus times.
Dutch EVHA member Vetkanaal bv, sent out this great marketing email to the hospitality industry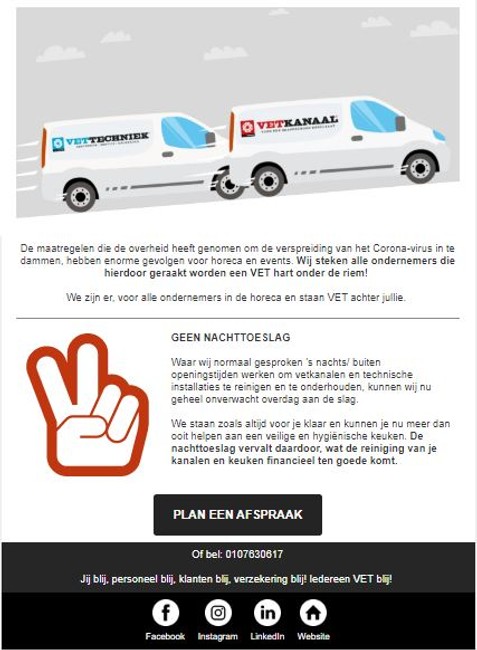 Roughly translated, it says:
A helping hand for the Hospitality Industry
The measures taken by the government to contain the spread of the Coronavirus have enormous consequences for the catering & hospitality industry. We support all businesses who are affected by this!
We are there, for all entrepreneurs in the catering industry.
NO NIGHT-WORKING SUPPLEMENT
Where we normally work at night / outside opening hours to clean and maintain grease extract ducts and technical installations, we can now work -completely unexpectedly- during the day.
As always, we are ready for you and can now help you more than ever with a safe and hygienic kitchen. The night supplement is therefore cancelled, which financially benefits the cleaning of your ducts and kitchen.
It's a great win-win proposition. It helps the hospitality business get lower cost when every last cent counts. It allows the duct cleaner to offer a discount without weakening prices for after-Coronavirus.
You could add the technical benefits:
Starting up dirty fans after a long shutdown can lead to burnt-out motors as the fan blades stick to hardened grease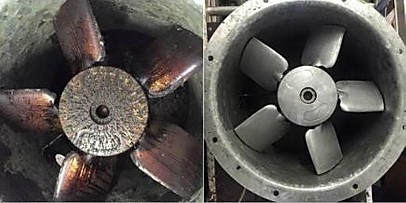 Kitchen extract fan stuck and motor burnt out
Ensure your extract ducts are hygienically clean and free of any pest infestation which may have developed during the shutdown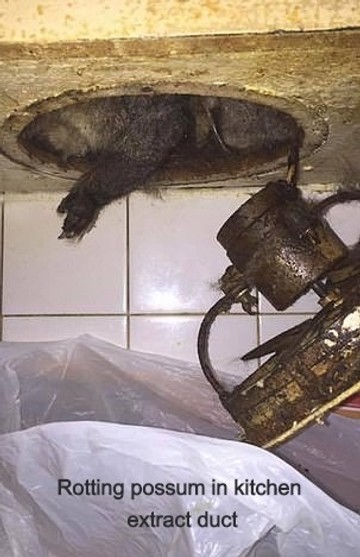 Sign up to our Newsletter